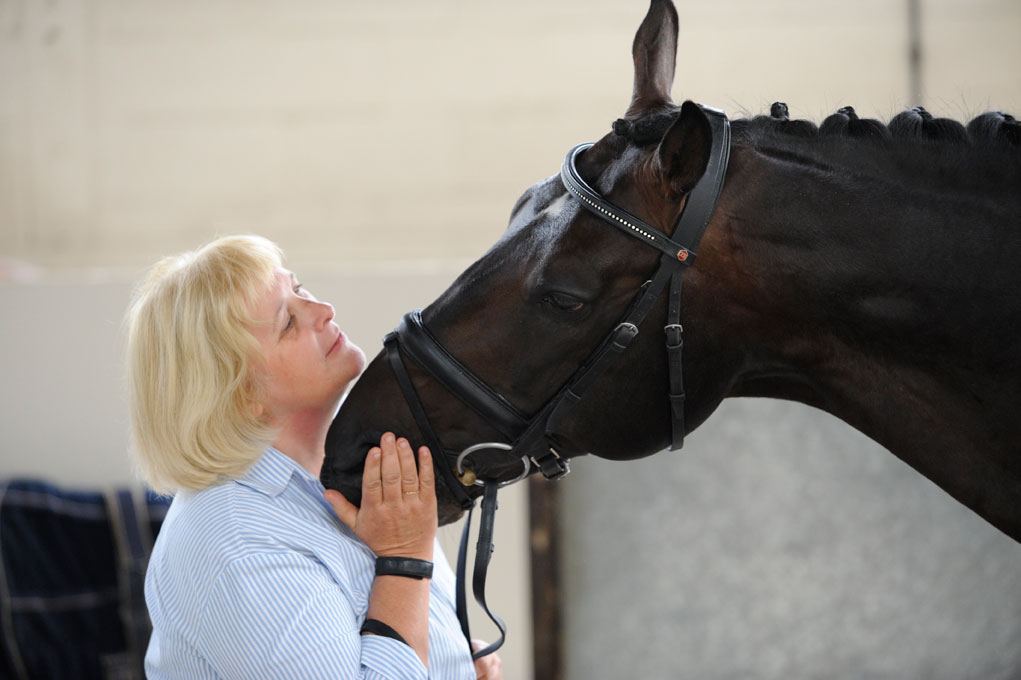 Helen is very keen to keep up with new developments and technology in the industry.
She has recently completed a rider biomechanics course and is regularly invited by saddle manufacturers to product development days.
Helen Jane Dart
Helen is the owner of Bookham Saddlery, a Master Saddler and qualified registered Saddle Fitter. As well as being a lecturer and assessor for the Society of Master Saddlers, Helen had had the honour of being President of the Society of Master Saddlers in 2013/2014. She is also  the proud owner of the AES licensed Dressage Stallion Donner Romeo.
Her qualifications in equestrianism are vast, the following is a short summary:-
British Dressage Judge
District Commissioner -Surrey Union Pony Club
BHS I (T & SM)
Qualified Master Saddler
Qualified Registered Saddle Fitter
In addition to her active professional involvement she has also worked in all branches of equestrian sport including: British Riding Clubs Judge and examiner, British Horse Society Road Safety Examiner, BHS Stages Examiner.
She has also competed upto Foxhunter level,BSJA and Grand Prix level dressage as well as Showing at a variety of venues including HOYS.
Helen is currently back out on the BD competition circuit and competing her own horse, Mr Bentley after break of 20 years.